Congratulations to           
 Integrated Wealth Strategies Inc. 
on being selected as a 2010 San Diego 5-Star Wealth Manager!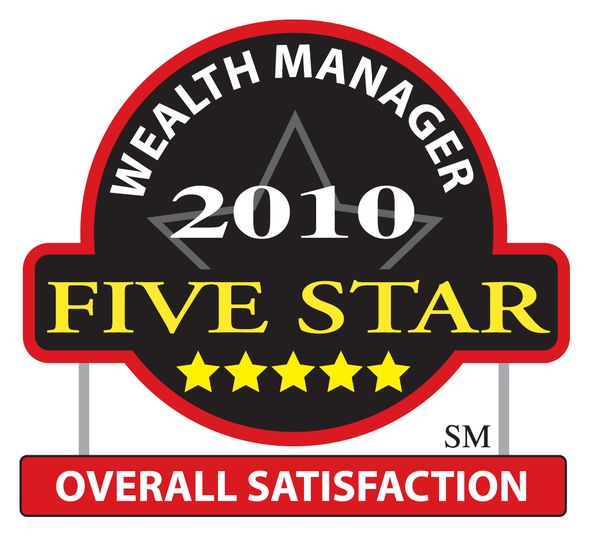 click logo for more details.
"Best in Client Satisfaction"
Integrated Wealth Strategies provides high-net-worth individuals,  business owners and retirees a wide range of investment and wealth advisory services.
Our solutions are unbiased, tax-efficient, and highly customized.  Our investment process is disciplined and focused on building high quality, well diversified portfolios. 
We strive for the best customer service and are committed to protecting our clients assets.  With more time devoted to our clients, we offer individually tailored financial solutions with superior implementation.
The FIVE STAR Wealth Manager list is created by Crescendo Business Services LLC. It includes less than of wealth managers in the area in 2009 and reflects those scoring highest in client satisfaction. Wealth managers where identified by surveys conducted with consumers and financial professionals, and evaluated across nine attributes-customer service, integrity, knowledge/expertise, communication, value for fee charged, meeting financial objectives, post-sale service, quality of recommendations, and overall satisfaction. Favorable and unfavorable evaluations are included in the score. Each wealth manager is reviewed for regulatory actions, civil judicial actions, and customer complaints. Wealth managers do not pay a fee to be included in the research or final list. Scores reflect an average of all respondents and may not be representative of any one client's evaluation. Working with a FIVE STAR Wealth Manager does not guarantee investment success.